Welcome to Immaculate Conception Parish, a Roman Catholic Church nestled in the beautiful mountains of Clarksburg, West Virginia. We hope that our website provides you with the information you need to nurture and support your faith here in the parish and beyond.
If you are new to the parish we extend a special welcome to you and pray that you will find a warm home here. Please introduce yourself after Mass or feel free to stop by the Parish Office located in the Parish Hall directly behind the Church.
We invite all our parishioners to join fully in our life at Immaculate Conception Parish. We serve the community through worship, outreach, education, social activities, sacramental preparation, and comfort to the sick and those who mourn. Feel free to contact us if we may be of service to you in any way.
Very Rev. Casey B. Mahone, VF, Pastor
To register with Immaculate Conception parish, use one of the following links:
Printable IC Registration Form Online IC Registration Form
Parish Update September 29, 2023
To view Mass livestream click here
Father Casey will be blessing animals this Sunday, October 1 at 3 pm on the Rectory lawn.
A Soup Sale (pasta fagioli or onion fagioli) will be held Friday, October 6 through Sunday, October 8. The cost is $9 per quart. Orders may be picked up on Friday, October 6 at the Parish Center between 10 am and 3 pm; or after the weekend masses on October 7-8. Flyers will be available at the doors of the church along with a basket in which to place your orders. All proceeds from this sale will go to the renovations to be done in the church.
Office Hours
Monday - Friday 8:30 am - 3:00 pm
CCD
CCD/Youth Ministry:
CCD classes are held every Sunday at 9:15 am to 10:45 am in St. Mary's Grade School.
Children in 2nd grade and up will be notified when sacramental preparation for First Communion begins.
There will be a Sacrament of Confirmation meeting for students and parents on Sunday, October 8 at 6 pm in the Church. Any child in 9th grade and above is eligible for Confirmation. For more information, please contact Sister Maria at 304-622-8243 or Michelle Palmer at 304-669-1972.
Parish Nurse Ministry
Parish Nurse Ministry:
The next Seasons of Hope Program session will be held this Saturday, September 30 from 10 am to Noon in the Parish Center. We are blessed to have Judy Labdik, a Licensed Social Worker who has facilitated the program to help us. Please call Theresa White at 304-669-6063 or Mary Jo Flaherty at 304-622-4147 to register.
The Parish Nurse Ministry will meet on Monday, October 9 at 6:30 pm in the Parish Center. All health care professionals who would like to help with this ministry are invited to attend. Please note time of meeting.
The Annual Health Fair will be held on Saturday, October 14 from 10 am to Noon in the Parish Center. We will be offering screenings for Vision, Hearing, Blood Pressure and Blood Sugar. The WVU School of Dentistry will be here for Oral screenings. WVU Med students will be here to provide education regarding topics like tobacco use and gum disease. Walgreens will be here with Flu, Pneumonia and COVID vaccines (if you have Health Insurance, please bring your card if you want a vaccine).
Daily Readings
Weekly reading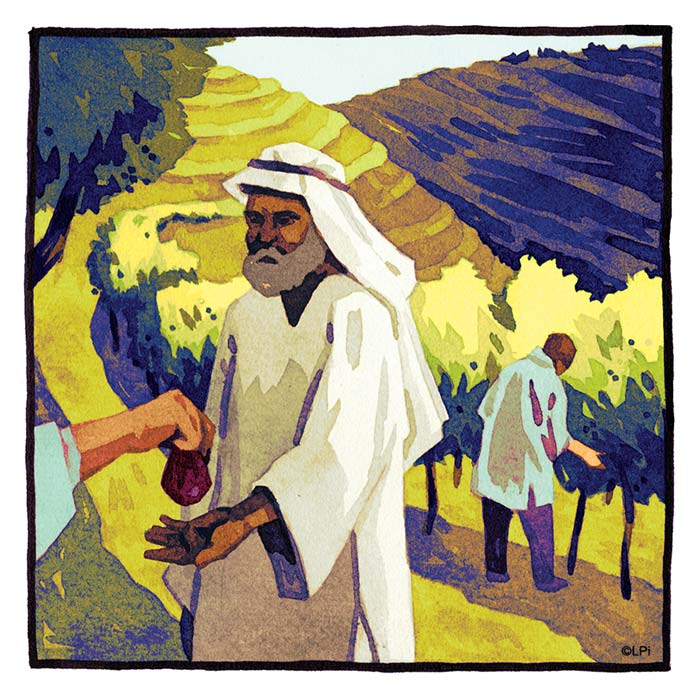 Weekly reading
Readings for the week of September 24, 2023
© Liturgical Publications Inc
Promise to Protect - Promise to Heal
To report an incidence of suspected child sexual abuse, please contact your local law enforcement agency, or you may confidentially contact WV Child Protective Services at 800.352.6513. In addition to civil authorities, to report suspected cases of sexual abuse by personnel of the Diocese of Wheeling-Charleston to the Diocese, please contact the Diocese at 888.434.6237 or 304.233.0880.Please visit www.dwc.org under "Accountability" for additional information and reporting methods.
Mass Times/Services - Church
Monday/Tuesday - 8:00 am
Wednesday - 7:00 pm
Thursday/Friday - 8:00 am
Saturday - 4:30 pm
Sunday - 8:00 am; 11:00 am

Confessions are heard on Saturdays from 3-4 pm.

Spanish Mass is held on Sunday at 9:15 am in the Church.

Holy Hour of Eucharistic Adoration is held every First Friday in the Church from 4-5 pm.
OCIA
OCIA (formerly RCIA) – The next class will be held on Thursday, October 5 at 7 pm in the Parish Center. The topic of discussion will be "Catholic Customs". All are welcome! If you would like more information, email Fr. Casey at [email protected]
Parish Family Guild
Make plans to attend the annual Trunk or Treat sponsored by the Family Guild! The event will take place on Sunday, October 29 following the 11 am mass. There will be games, food, crafts, prizes, fun, and CANDY for the whole family! If you would like to participate and decorate your car or volunteer in any way, please contact Missy McAra at 304-695-2175. Thank you and God bless!
Bible Study
Eight-Week Bible Study with Sister Maria SJI continues each Monday through October 30 in the Parish Center from 12:30-2 pm. Participants meet every week to view an engaging video presentation followed by a time of lively group discussion and fellowship.
Upcoming Parish Events
September

S

un

M

on

T

ue

W

ed

Th

u

F

ri

S

at

1
2
3
4
5
6
7
8
9
10
11
12
13
14
15
16
17
18
19
20
21
22
23
24
25
26
27
28
29
30
IC Memorial Brick Garden
Immaculate Conception Memorial Garden Memorial Bricks on the Main Street Patio
of the Parish Center can be engraved with up to 3 lines and a total of 48 characters.
Cost per brick is $100 and checks should be made
out
to I. C.
(Immaculate Conception Church).
For more information, call the office