Welcome to Immaculate Conception Parish, a Roman Catholic Church nestled in the beautiful mountains of Clarksburg, West Virginia. We hope that our website provides you with the information you need to nurture and support your faith here in the parish and beyond.
If you are new to the parish we extend a special welcome to you and pray that you will find a warm home here. Please introduce yourself after Mass or feel free to stop by the Parish Office located in the Parish Hall directly behind the Church.
We invite all our parishioners to join fully in our life at Immaculate Conception Parish. We serve the community through worship, outreach, education, social activities, sacramental preparation, and comfort to the sick and those who mourn. Feel free to contact us if we may be of service to you in any way.
Very Rev. Casey B. Mahone, VF, Pastor
To register with Immaculate Conception parish, use one of the following links:
Printable IC Registration Form Online IC Registration Form
To view Mass livestream click here
Join Father Casey on a Holiday trip to Lancaster PA, Tuesday, December 5 through Thursday, December 7, featuring Sight & Sound's "Miracle of Christmas" and "The First Noel" at American Music Theatre. The cost of the trip is $499 per person for a double occupancy room. Package includes: 2 nights lodging; 2 breakfasts; 2 dinners including a smorgasbord dinner; guided tour of the Amish countryside, including stops at an Amish craft farm and bake shop; "The First Noel" at the American Music Theatre; "Miracle of Christmas" at Sight and Sound; Tanger Outlets; Kitchen Kettle Village; Souvenir gift; luggage handling; all taxes and meal gratuities; and motorcoach transportation. Cancellation insurance is available and highly recommended. A deposit of $25 must be received by COB July 21; balance paid in full must be received by COB September 22. Checks made payable to Anita Petrella and mailed to Immaculate Conception Church 150 S Maple Ave, Clarksburg WV 26301. Any questions please contact Anita Petrella at 304-481-3222 or [email protected]
Office Hours
Monday - Friday 8:30 am - 3:00 pm
Vacation Bible School 2023
Vacation Bible School; empowering today's kids with ROCK solid Catholic doctrine! A program that helps make the faith come alive for kids – will be held June 12-16 from 9 am to 1 pm at St. Mary's Grade School. This Catholic VBS called Birthday Blast is an exciting program where kids will learn to DISCOVER, RESPECT, PROTECT, SERVE, and CELEBRATE life.
There will be a VBS meeting for adult volunteers on Wednesday, May 31 at 6 pm in the Parish Center. All Volunteers must be Virtus compliant.
CCD
Teens Encounter Christ (TEC) for Rising High School Juniors (2023-2024), will be held on Saturday, June 10 at 10 am to Monday, June 12 at 4:30 pm at St. Mary parish in Morgantown. The cost is $40 for lodging, food and supplies - the church will pay for all those who plan to attend. For more information, contact Sr. Maria SJI at the office, 304-622-8243 or [email protected]
Parish Nurse Ministry
Parish Nurse Ministry:
This year marks the 10-year anniversary of the beginning of our Parish Nurse Ministry. We cannot believe how far this Ministry has come and we owe its success to dedicated members, our Parish family, Father Casey, Sister Beritha, Sister Maria, Victoria, Joyce, Margaret Ann and Anita for their support. We hope we have made a difference. This year we will attend the 4:30 Mass on Saturday June 3 to honor our members and all deceased nurses everywhere. On Sunday June 4, we invite you to join us for an Open House after the 8AM and 11AM Masses to celebrate this milestone anniversary. Refreshments will be served. So, join us for some fellowship and to share memories of our first 10 years.
We are conducting a short survey to determine the emotional health needs of parishioners and community members. The survey can be accessed by going to https://wvu.qualtrics.com/jfe/form/SV_cuo6zt43I34zRlk or accessing the QR code in the health newsletter. Thank you for helping us to provide better services to you!
Daily Readings
Weekly reading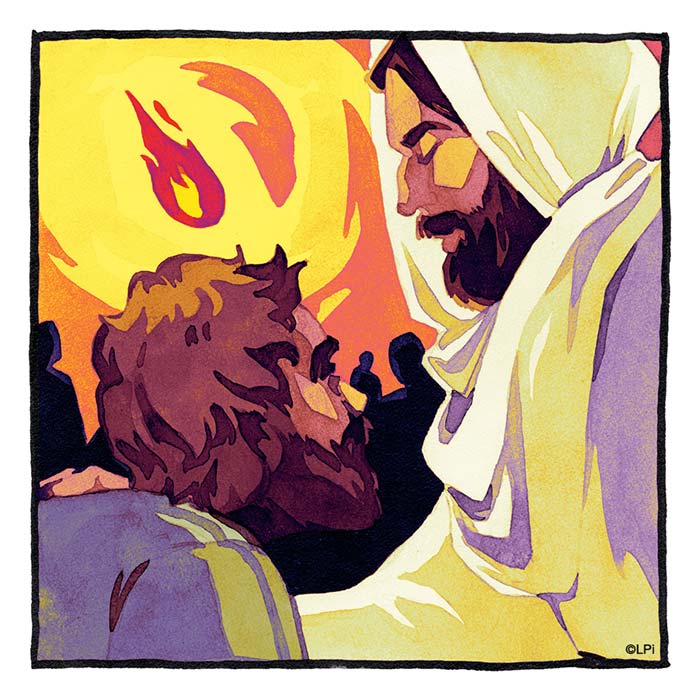 © Liturgical Publications Inc
Mass Times/Services - Church
Monday/Tuesday - 8:00 am
Wednesday - 7:00 pm
Thursday/Friday - 8:00 am
Saturday - 4:30 pm
Sunday - 8:00 am; 11:00 am

Confessions held on Saturday from 3-4 pm.

Spanish Mass on June 4 and June 18 at 9:15 am in the Church

Corpus Christi neighborhood procession after 11 am mass on June 11.
IC Parish Yard Sale
The Immaculate Conception Parish Yard Sale to benefit the Sisters of the Infant Jesus Orphanage in Zimbabwe will be held on Thursday, June 22 through Saturday, June 24. Items can be dropped off at the Immaculate Conception Parish Center basement. Please call either Sister Maria at 304-709-1623, Marcel Malfregeot at 304-203-8399, or Missy McAra at 304-695-2175 to schedule a drop off time for items. There will be designated areas in the Parish Center basement for the items. Please note the following information for acceptable items:
Appliances (gently used in working condition)

Indoor & Outdoor Furniture, Rugs, Toys

Bedding & Blankets (laundered and separated into size, e.g., twin, full, etc.)

Sporting goods & equipment

Children's clothing and shoes

Adult clothing and shoes; purses, belts and accessories

Housewares

Holiday Decor (separated by specific holiday)

Kitchen and Bath items (please NO soaps, lotions, makeup, perfumes, combs, brushes or other toiletries)
Donations are not limited to the above list! The list is a compilation of helpful suggestions necessary for an organized effort during preparation. You can contact Missy McAra with questions or requests for information at 304-695-2175 or [email protected]
Upcoming Parish Events
IC Memorial Brick Garden
Immaculate Conception Memorial Garden Memorial Bricks on the Main Street Patio
of the Parish Center can be engraved with up to 3 lines and a total of 48 characters.
Cost per brick is $100 and checks should be made
out
to I. C.
(Immaculate Conception Church).
For more information, call the office
Promise to Protect - Promise to Heal
To report an incidence of suspected child sexual abuse, please contact your local law enforcement agency, or you may confidentially contact WV Child Protective Services at 800.352.6513. In addition to civil authorities, to report suspected cases of sexual abuse by personnel of the Diocese of Wheeling-Charleston to the Diocese, please contact the Diocese at 888.434.6237 or 304.233.0880.Please visit www.dwc.org under "Accountability" for additional information and reporting methods.